CMS Video Provides Step-by-Step Registration Guidance for Eligible Professionals for the EHR Incentives Program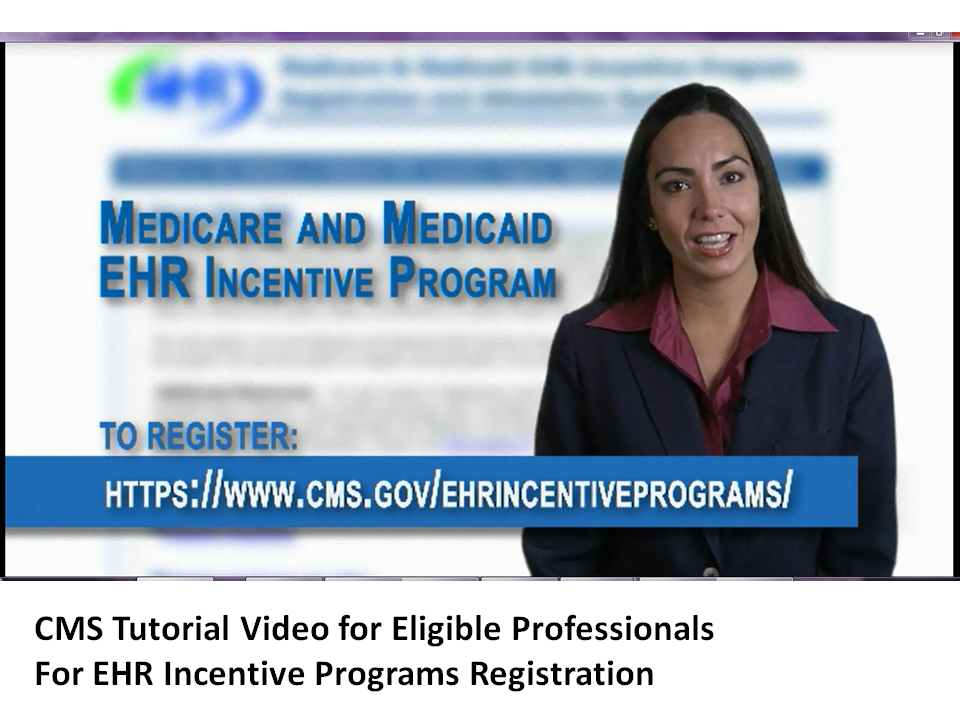 Centers for Medicare and Medicaid Services (CMS) has produced an 11-minute step-by-step video tutorial for registration for the EHR Incentive Payments Programs for Eligible Professionals.
Medicare and Medicaid EHR Incentive Program Webinar Video for Eligible Professionals [44.2MB - WMV] -
Per CMS "This tutorial video will provide Eligible Professionals with a step-by-step guide to help ensure the registration process is a success." This may take several minutes to download. Clicking on the title immediately above or the photo will start downloading the video.
A transcript of this webinar is available [PDF] .
Register for the Medicare and/or Medicaid EHR Incentive Programs
Below are step-by-step PDF guides to help you register for EHR Incentive Programs. Choose the guide that fits your needs:
Medicaid EHR Incentives Registration for Eligible Professionals opened in the following states on January 3, 2011: